Operated by Minalogic, the Easytech program is one of the ways in which IRT Nanoelec transfers new technologies to the businesses that need them. The Easytech program leverages a market-pull approach to ensure that technology bricks are successfully transferred to small and mid-sized businesses—in other words; that they help meet real, identified customer needs.
Information and communication technologies offer smaller businesses vast potential to improve their existing products and come up with new ones. The idea is not new. However, it is only in recent years—against a bleak economic backdrop marred by the global financial crisis and France's floundering manufacturing industries—that ICTs have become both pervasive, affecting all sectors of the economy, and crucial to maintaining economic competitiveness. With Easytech, small and mid-sized businesses can now afford to integrate advanced ICTs into their product lineup.
> Objectives
The purpose of the Easytech program is to help small and mid-sized businesses leverage smart technologies to diversify and improve their products and/or manufacturing processes. The program matches relevant, market-ready microelectronics technologies to small and mid-sized businesses' needs. The program targets small and mid-sized businesses with ambitious growth strategies driven by innovation in microelectronics.
> Contact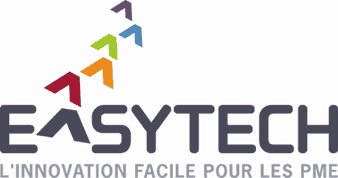 > Partners of the consortium 'EasyTech'